We offer practical engineering solutions and strive to build a longstanding relationship with our clients.
Contact our engineering firm today
Get licensed, professional engineering review and approval.
Ask us for practical engineering solutions – in almost any discipline of engineering.
Why Phoenix Engineering and Consulting?
We do Crazy! Phoenix has a great deal of experience with challenge courses, zip lines, and outdoor recreation projects. Our engineers can assist your needs at any stage – from concept – to design – to reality. Call Phoenix today to talk through practical solutions for your project with someone who genuinely knows the challenges of the industry.
Our Clients Say
"Thanks for making my dreams come true!"
"The piece fit great, then install took 30 minutes, you rule!"
"Did a great job and kept me informed."
""The customer who just saw it Friday was blown away that it didn't sag, flex, or squeak. To quote the customer "the door just glides.
"Appreciate all of you guys efforts. So far so good on erection as far as detailing goes. Good job"
"I really do appreciate the effort. I enjoyed working with you."
"I told my client, the only engineers I know crazy enough to take this on are Phoenix."
"Wow. We didn't think anyone would even consider looking at this. Nice to know you have our backs."
Services and Capabilities
There are the things that we can do and then there are things that we LOVE to do.
Here's a selection of our specialties (but don't hesitate to think beyond these things, because we can do a lot more!)
crazy / staging / rigging
staging
rigging
fall protection
ziplines
challenge courses
trade shows
movie sets
events
arenas / concerts
audio / video
video walls
flame effects
construction / architectural
canopy systems
tension structures
fall protection
railings
glass
door systems
roof panels
structural steel
pools / pool grates
fountains
MEP
evaluation and repair
walkways
access / ladders
fall protection
machine foundations
vessels
piping supports
plant work
pulp / paper
mezzanines
evaluation and repair
automation and controls
systems integration
expert witness
insurance / subrogation
compliance
fire curtains
machine design
product design
general consulting
assistance for engineering firms
engineering for architectural firms
math and science help for inventors
help for retiring engineers
ask an engineer
review and approve
PE stamp
registered engineer
professional engineer in _____
licensed engineer
certifications
approval letter
design / engineering
calculations
steel / aluminum / wood
concrete
product / process development
drawing / detailing
analysis
due diligence
code review
site reports
SOPs
brainstorming
feasibility study
observation reports
We are your Engineer!
Whatever it is…
simple or crazy…
practical or impossible.
We'll help you figure it out.
We'll help you get it done.
As Seen In: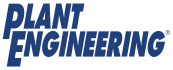 Contact Us: The more information you give us, the better we can help you!