We offer practical engineering solutions and strive to build a longstanding relationship with our clients.
Phoenix has the capability to help with your industrial and manufacturing products, facilities, and processes.

Design, analyze, and provide fabrication drawings and expertise

roller machine platforms for packaging facility
cylinder rack system for press operations
roof access structure for manufacturing plant
loading platform support structure for mixing operation
vessel platforms for refinery facility
rail car unloading support structure for boiler operation
roll barricade system for paper mill
equipment platform for sorting machinery
low temperature vessel support structure for refinery facility
crane rail extension for kiln operation

Design and integrate a steel platform system to support a multilevel mixing operation into an existing facility

Provide manufacturing engineering expertise (welding, fixturing, assembly, processes, documentation)

Analyze the loading and support for a roll shrinkwrap loading station

Provide redesign for paper machine upender support structure

Determine load capability and feasibility of support for crane rail system

Inspect and provide recommendations and repair details for a structural steel support system for process equipment

Analyze and spec gearbox for conveyor system

Provide onsite expertise for structural steel connection installation

Evaluate and provide mounting and installation information for dryer can braking system

Provide solid modeling, shop drawings, and drafting services

large scale construction gates for electric power facility
equipment shelter for power plant
plant / equipment layout for food processing industry
dxf / flat patterns for formed sheet metal equipment covers and components

Evaluate manufacturing facility platforms and provide floor ratings

Determine alternate methods for packaging system bypass for winder / re-winder

Provide onsite plant engineering and project engineering services
Trusted Partners
We offer practical engineering solutions and strive to build a longstanding relationship with our clients.
As Seen In: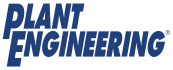 Have A Project & Need Some Help?