We offer practical engineering solutions and strive to build a longstanding relationship with our clients.
Phoenix has extensive experience with interior and exterior canopies and awnings of many shapes, sizes, and materials.

Design, analyze, and provide fabrication drawings and expertise

free standing architectural canopy system for luxury auto dealership
entrance canopies for new church construction project
new look canopies for national restaurant chain
multicurved entrance canopy at an emergency care center
storefront awning system for a veterinary building
awning system for golf course pro shop
large scale canopies and entrance awnings for high rise office building
multi-section entry canopy for hospital expansion
main canopy for waste water treatment facility
entry awnings for parking deck
glass canopies for retail / residential village
walkway canopy for baggage handling at Atlanta airport
hanging glass canopy for residential high rise
grand centerpiece canopy for main street park revitalization

Provide design expertise and analysis

canopy structures located at retail village
interior architectural canopy at retail location
canopy structure located at banking facility
awning system for high rise office building
entry canopy for church fellowship hall
loading dock canopies for warehouse facilities

Provide initial design work for proposed grand entrance canopy for high rise office building

Determine alternate connection methods for rollout of new canopies for national retail chain

Review canopy systems for high wind and high snow load regions

Provide expertise for layout of canopy system at Atlanta airport

Inspect, analyze, and provide design assistance for failed canopy / awning systems

Provide design of canopy footing systems

Analyze a proposed awning system and provide reactions loads and connection design information
Trusted Partners
We offer practical engineering solutions and strive to build a longstanding relationship with our clients.
At Phoenix Engineering and Consulting, we custom design architectural canopies and awnings for commercial and industrial businesses to enhance the building's entrance, patio, or drive-up area as well as provide protection from precipitation. Phoenix Engineering and Consulting engineers have 15 years of experience in creating canopy design drawings and awning design calculations ensuring your metal canopy or awning is safe and aesthetically pleasing.
Phoenix Engineering and Consulting engineers create one of a kind metal and glass structural awnings and architectural canopy systems for architects, contractors and properties across the United States. Our engineers specialize in designing high quality weather resistant architectural canopies and architectural awnings of all styles. With a multitude of styles and colors to choose from Phoenix Engineering and Consulting can engineer a canopy or awning that makes your business stand out. Our certified engineers have experience working with architects and contractors to design high quality canopies and awnings for your business whether you are building a new property or upgrading an existing location.
As Seen In: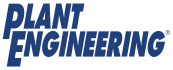 Have A Project & Need Some Help?